Why Go:
An evening of Greek music at its best
A perfect way of exploring the music and culture of Greece with the legendary performer Alkistis Protopsalti on the main stage at Gazarte in Athens on three night's in March. Her five piece orchestra will accompany, along with up and coming supporting artist Yiannis Mathes.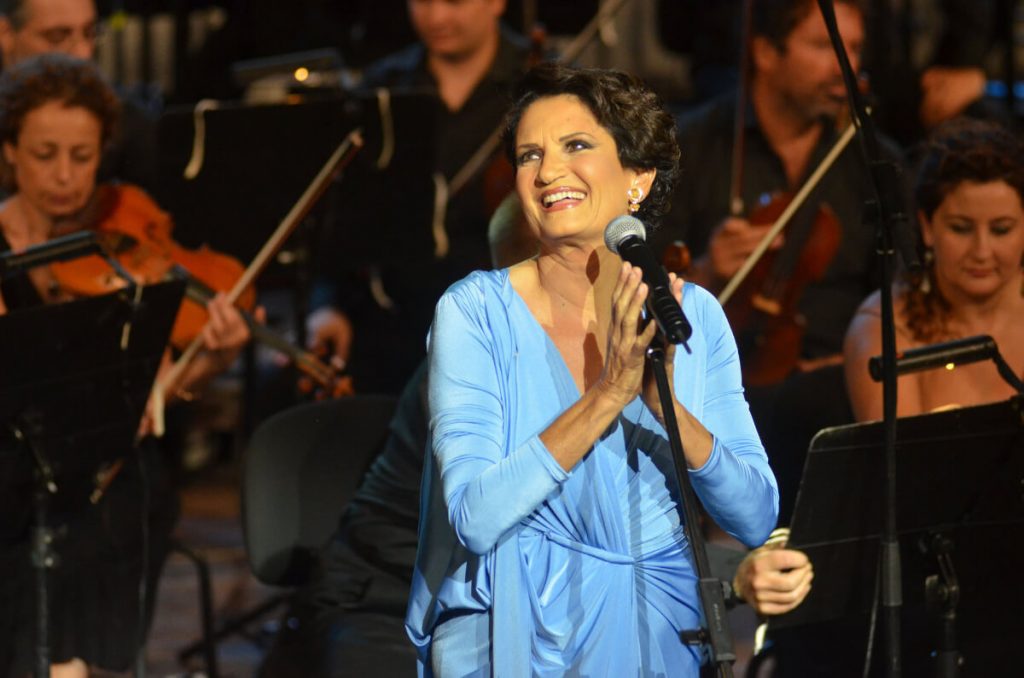 About Alkistis Protopsalti
With a successful career spanning 40 years, Protopsalti has worked with some of the greatest Greek and foreign composers including Dimos Moutsis and Goran Bregovic and has introduced Greek Music to some of the most famous theatres in the world, with international performances at Radio City Music Hall and the Metropolitan Museum of Art Theatre of New York. Her concerts have also been hosted in Australia, USA, UK, Egypt, Belgium, Germany, France, Denmark, Spain, Israel, Canada, Cuba, Cyprus, the Netherlands, Portugal, Russia, Sweden and China.
Why Athens Tip: Gazarte is a multi-level creative space located in Gazi, a short drive or train ride from the centre of Athens. They regularly host live performances on their rooftop terrace that has Acropolis views and a panoramic outlook over Athens. Their 'Main Stage' hosts larger performances such as this concert. The surrounding area of Gazi is also worth exploring, with a great mix of street food, restaurants and bars that remain open until late.

Find more events on in Athens.