Where:
Megaron, Athens Concert Hall
Why Go:
An evening of Greek music at its best
A perfect way of exploring the music and culture of Greece with the legendary performer Alkistis Protopsalti at the Megaron Concert Hall in Athens over three nights in March. Protopsalti sings songs from the East and collaborates with Greek composer Andreas Katsiyannis and the Estudiantina Orchestra of Nea Ionia.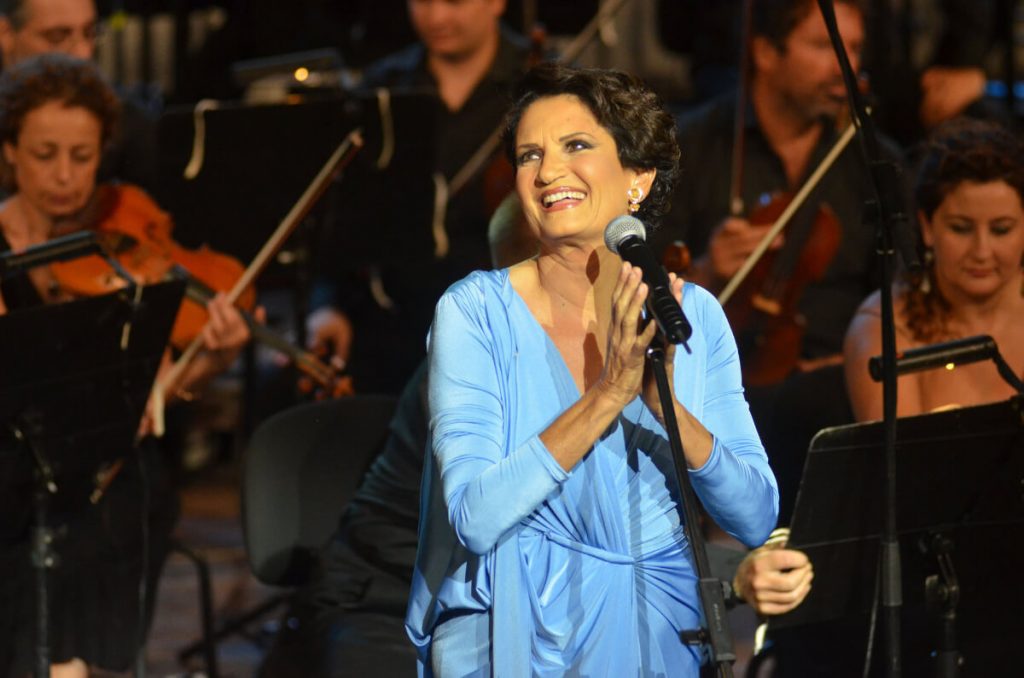 About Alkistis Protopsalti
With a successful career spanning 40 years, Protopsalti has worked with some of the greatest Greek and foreign composers including Dimos Moutsis and Goran Bregovic and has introduced Greek Music to some of the most famous theatres in the world, with international performances at Radio City Music Hall and the Metropolitan Museum of Art Theatre of New York. Her concerts have also been hosted in Australia, USA, UK, Egypt, Belgium, Germany, France, Denmark, Spain, Israel, Canada, Cuba, Cyprus, the Netherlands, Portugal, Russia, Sweden and China.

Find more events on in Athens.