Where:
Galatsi Olympic Hall, ATHENS
When:
19, 21 & 22 Sept 2019 (SOLD OUT)
Why Go:
See one of the great indie bands of our time
English indie rock band, Florence and the Machine will perform a third show in Athens at the Galatsi Olympic Hall.
After selling out their first two shows at the Odeon of Herodes Atticus, a third and final show was announced for Saturday 21st September and will go on-sale at 11:00am EET (Greek time) on Monday 22nd July 2019.
ALL SHOWS SOLD-OUT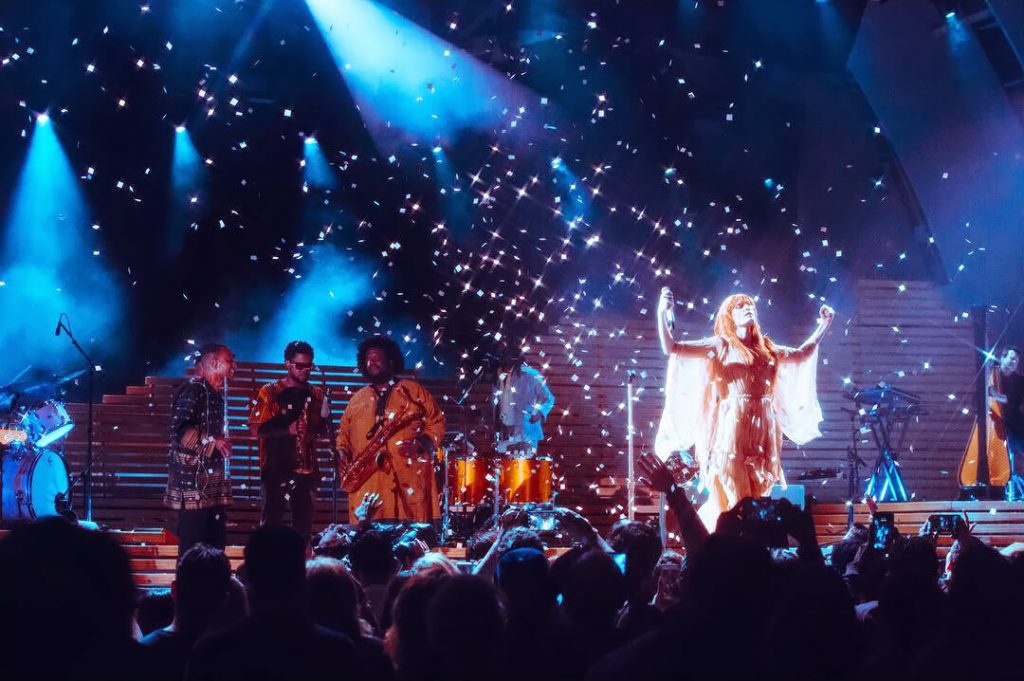 The concerts will be Florence's first show in Athens in a decade, and the last of her world-spanning tour behind High As Hope, their critically acclaimed fourth album.
"Grecian art and mythology have always played a huge part in my work, so I cannot think of a better place for the final show of this record." – Florence
Florence + the Machine formed in London in 2007, consisting of vocalist Florence Welch, keyboardist Isabella Summers, and a collaboration of other musicians.
There is a maximum of two tickets per person, per order.
First Show – 19 SEPTEMBER 2019 (SOLD-OUT)
Second Show – 21 SEPTEMBER 2019 (SOLD-OUT)
Third Show – 22 SEPTEMBER 2019 (SOLD-OUT)
TICKETS GO ON-SALE AT 11AM GREEK TIME (EET) ON 22 JULY

Find more events on in Athens.