Where:
Various locations around Athens
When:
On now - 29 August 2018
Why Go:
To see iconic movies against the backdrop of Athenian landmarks
The Athens Open Air Film Festival returns, transforming some of the most iconic spaces around Athens into outdoor cinemas, screening some of the greatest movies in film history. This year, the festival program includes 18 classic films, many of which are famous literary adaptations. The screenings will take place at museums, squares, gardens, pedestrian precincts and archaeological parks and is a much anticipated part of the Athens summer calendar.
ATHENS OPEN AIR FILM FESTIVAL PROGRAMME
Free entry to all movies. Screenings start at 9:30pm
JULY
Three Colors: Blue

(Trois Couleurs: Bleu, 1993) by Krzysztof Kieślowski

4th July
Where: French School at Athens
Screening: 9:30pm
Julie's husband Patrice – a famous music composer, and their little daughter, Anna, die in a car crush. Faced with this immense loss, she tries to make a new start and chooses loneliness. No matter the cost. Even if it means sacrificing her great love for music. When a music critic suspects she is behind her husband's scores, Julie denies any part of the past that might threaten her newly found freedom.
Julie's return to life is in the hands of the great Polish director. A cinema tale which gradually incarnates grief and loneliness into a divine praise for love.
The Sleeping Car Murders

(Compartiment Tueurs, 1965) by Costas Gavras

6th July
Where: Cine Riviera
Screening: 9:30pm
On a night train from Marseilles to Paris, six passengers share the same cabin, but at the end of the journey one of them will be found dead in her bunk. The case is assigned to the Parisian police to solve, but the mystery grows bigger as the fellow passengers of the victim wind up, one after the other, also dead. Influenced by Jean Pierre Melville's noir cinema and with a remarkable cast, it is Costas Gavras' directorial debut and Sébastien Japrisot's first mystery novel, a writer who would become renowned in French crime fiction.
The Royal Tenenbaums,

2001 by Wes Anderson

11July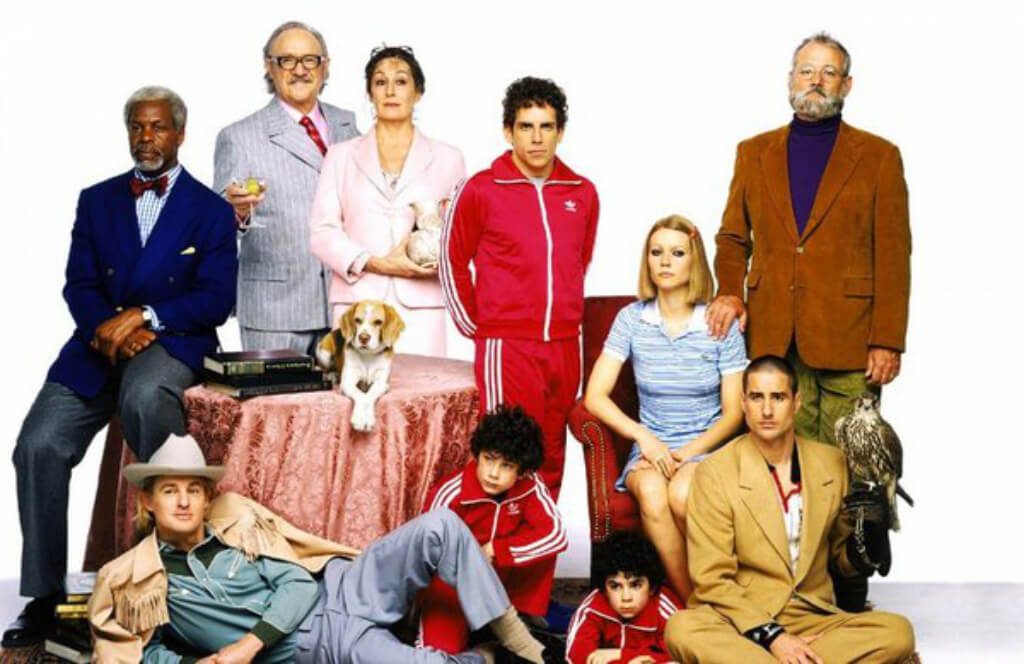 Where: Athens Technopolis
Screening: 9:30pm
Royal Tenenbaum and his wife Etheline had three children and then they separated. All three children were geniuses. Virtually all memory of the brilliance of the young Tenenbaums was subsequently erased by two decades of betrayal, failure, and disaster. Most of this was generally considered to be their father's fault. The Royal Tenenbaums is the story of the family's sudden, unexpected reunion. A tale of eccentric characters, who by the end of the film become humanised and extremely likable.
The Haunting,

1963 by Robert Wise

13 July
Where: Petralona Park
Screening: 9:30pm
A lonely and sentimentally fragile woman becomes the fourth member of a research team which investigates whether a gothic residence, is burdened by ghosts and supernatural stories from the past. What follows is one of the ten best horror films in the history of film and its screening celebrates 55 years since its first cinema release.
Weekend,

1967 by Jean-Luc Godard

14 July
Where: Railway Carriage Theatre, 'To Treno sto Rouf'
Screening: 9:30pm
Through a nightmarish weekend, a completely alienated bourgeois couple head to the French countryside from Paris. Godard spreads the defeat and collapse of western civilization into a politically charged, poisonously funny, incessantly teasing and revealing landscape of chaos and fear. With the impact of an artistic grenade and the force of an angry manifesto, Godard's toxic masterpiece breaks the rules and all taboos.
Surprise Film
16 July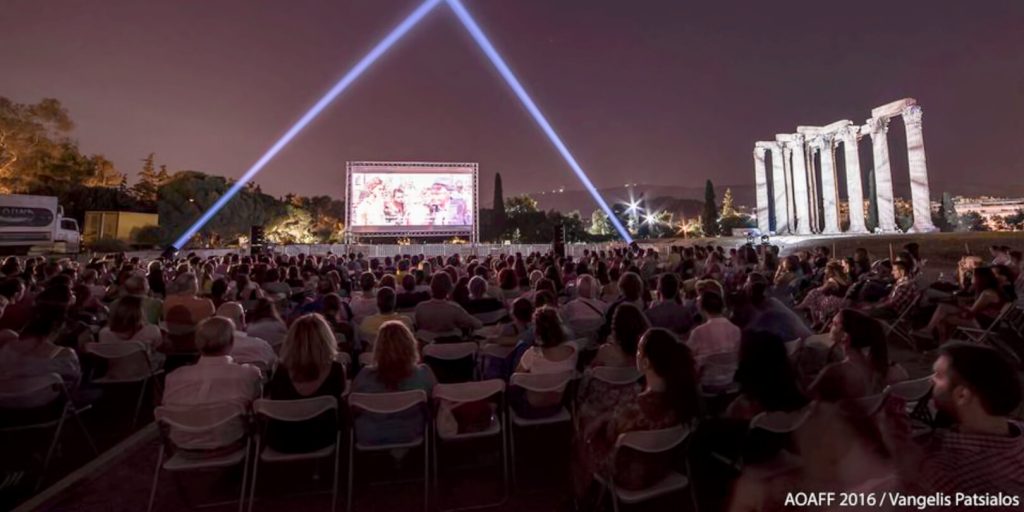 Where: Pireos 260
Screening: 9:30pm
Every year the festival organisers hold a surprise screening of an all time classic film. The evening has become a fan favourite and this year's film is touted as a controversial 90's classic.
The Remains of the Day,

1993 by James Ivory

18 July
Where: National Archaeological Museum
Screening: 9:30pm
A masterful screenplay adaptation, based on the award winning novel by Kazuo Ishiguro. The story of a disciplined and exemplary butler who backtracks his life at an advanced age, when he realises that he has sacrificed his own personal desires and happiness in the name of duty.
Nominated for 8 Oscar awards.
AUGUST
Fight Club,

1999 by David Fincher

1 August
Where: Mt Lycabettus Theatre courtyard
Screening: 9:30pm
The story of a repressed man who is looking for a way out in his life and finds it in the secret fight club. As the 90s were coming to an end this provocative film appeared out of a big Hollywood studio and was meant to become an object of adoration, hatred, zealotry and meticulous study. Fight Club constituted the electrical self-psychoanalysis of the socially castrated Gen-X-er who saw the revolution he always dreamed of for himself, taking place as a figment of his imagination.
The Collector,

1965 by William Wyler

22 August
Where: Rematia Theater, Halandri
Screening: 9:30pm
A young and lonely man has kidnapped a student of fine arts aiming to win her love, even through violence if necessary. One of the top creators of Hollywood's golden era, William Wyler left aside the social concerns found in John Fowles' book and focused on the coexistence of the two main characters forming an unusual bond. Three Oscar nominations (Best Director, Best Actress in a Leading Role, Best Writing). Two awards at the Cannes Film Festival, one for Terence Stamp and one for Samantha Eggar.
The Long Day Closes,

1992 by Terence Davies

24 August
Where: Dionysiou Areopagitou pedestrian zone
Screening: 9:30pm
Bud is a lonely and quiet child whose moments of solace occur when he sits in rapture at the local cinema, watching towering and iconic figures on the movie screen. The movies give Bud the strength to get through another day as he deals with his oppressive school environment and his burgeoning homosexuality.
Four years after the artistic triumph of his first feature film, Distant Voices, Still Lives (1988), the great Terence Davies returns to his hometown of Liverpool in 1956.
Boogie Nights,

1997 by Paul Thomas Anderson

25 August
Where: Petralona Park
Screening: 9:30pm
A young Californian finds the family he was always looking for in a porn film production house. He is re-baptized as Dirk Diggler and starts his meteorite rise as one of the biggest stars in the field. The more abrupt, however, the rise, the more painful the fall and the landing in the conservative U.S. of the 80s. Taking advantage of a restless camera and an unbeatable cast, Anderson widely opens the doors to the porn industry. Behind it, he discovers a parallel world of idealists who are fighting to keep their moral values intact faced with a suffocating reality.
Lord of the Flies,

1963 by Peter Brook

29 August
Where: Numismatic Museum garden
Screening: 9:30pm
One day, out of the blue, war breaks out and a bunch of British school children find refuge in an exotic island in the middle of nowhere. All alone and unable to contact the outside world, the boys try to organise a society from scratch, despite the constant disputes that threaten the already fragile new circumstance. If hope for a better world effectively lies within the children, this same hope sinks in the most dramatic way in the sea of the Cold-War pessimism which surrounds the island of the Lord of the Flies and this masterful adaptation from William Golding's legendary novel.
Find more events on in Athens.