Where:
Dora Stratou Theatre, Philopappou Hill
Why Go:
To see traditional Greek dance
Take in traditional Greek dancing at the 860 seat open-air Dora Stratou theatre located on Philopappou Hill, opposite the Acropolis. Each performance includes over 75 dancers, musicians and folk singers with an authentic collection of over 2,000 costumes with traditional jewellery that is more than a century old. With each performance representing a different island or province of Greece, you will get a cultural insight into the many forms of traditional Greek dance and of course an uplifting experience in a magical outdoor summer setting.
If you are interested in learning a step or two, classes are also available (in English) and Greek dances are taught from all regions of Greece, suitable for beginners or advanced levels. Private classes are also available. Further info below.
About this event: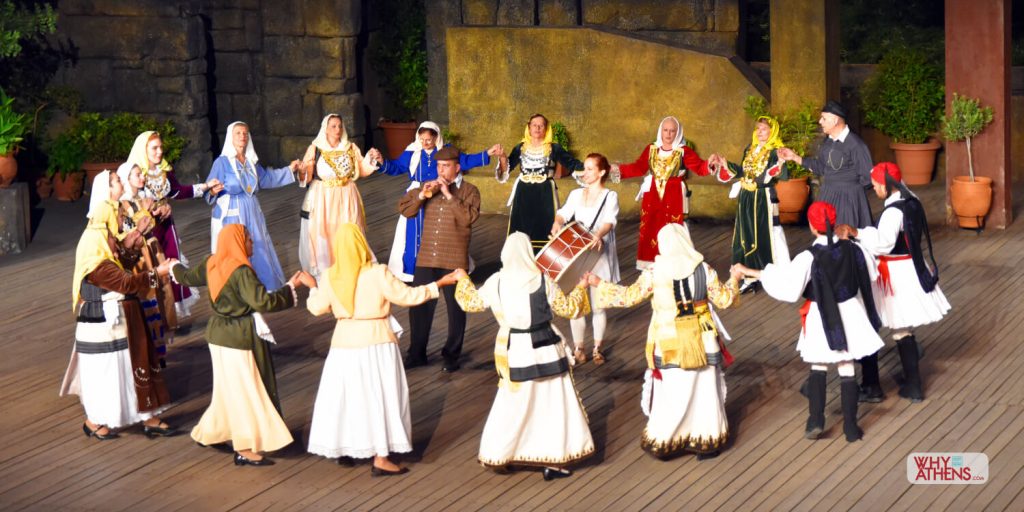 'The Living Museum of Greek Dance' was established in 1953. It is a public institution subsidised by the Ministry of Culture and the National Tourism Organisation under the patronage of the City of Athens.
Find more events on in Athens.