Where:
Odeon of Herodes Atticus
When:
21,23,25,27 July 2017
Why Go:
To see Verdi's classic opera on Athens' most majestic stage
As part of the Athens and Epiduarus Festival 2017, the Greek National Opera closes its summer artistic period with Verdi's Il Trovatore, with four performances at the 2,000 year old Odeon of Herodes Atticus outdoor theatre.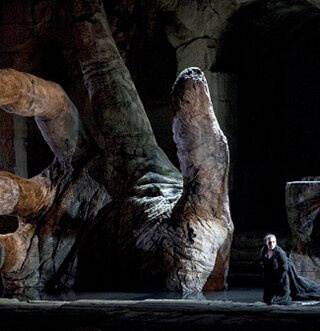 An opera in four acts by Giuseppe Verdi, Il Trovatore is a romantic melodrama set in Spain during the civil war of Aragon in the 15th century. Two rivals (Manrico and Count di Luca), vie for the love of the same woman (Leonora) but unaware they are in fact brothers. The story unfolds to a tragic ending of lost love, betrayal and death.
Directed by Stefano Poda with Verdi's melodic composition lead by conductor Miltos Logiadis, the Artistic Director of the Athens Concert Hall. Soloists include Piero Pretti in the lead character of Manrico, Cellia Costea in the role of Leonora, along with other notable soloists including Yelena Manistina, Dimitri Platanias, Dimitris Tiliakos and Tasos Apostolou.
Il Trovatore at the Odeon of Herodes Atticus is performed in Italian with Greek and English subtitles.
Find more events on in Athens.