Where:
Theatro Petras, Petropouli
Why Go:
Hear the music of the original Greek blues master
After sold-out performances at their debut concerts in Athens and Thessaloniki, the Vassilis Tsitsanis Orchestra will perform at the spectacular open-air Theatro Petras in Petropouli, accompanied by two great female singers, Dimitra Galani and Natassa Bofiliou.
Galani and Bofiliou will perform a repertoire of Tsitsanis' music with absolute respect to his original work and upholding the intensity that exudes from his songs.
Tsitsanis was a Greek blues master, songwriter and bouzouki player, instrumental in the evolution of modern "rebetiko" and "laiko" music in Greece. He wrote more than 500 songs throughout his career and is best known overseas for the popular song, "Cloudy Sunday" ("Συννεφιασμένη Κυριακή"), which he wrote and performed during German occupation in Greece in WWII.
This new orchestral ensemble has been created by the composer's family to perform and promote his work in Greece and overseas, under the guidance of Manolis Pappou, master bouzouki player and an expert in Tsitsanis' work.
ABOUT THE PERFORMERS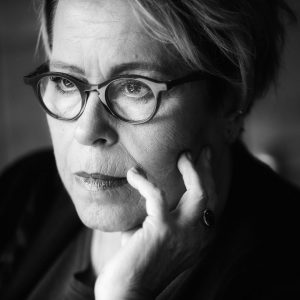 DIMITRA GALANI
With a career spanning more than 40 years, popular Greek singer Dimitra Galani has worked with some of Greece's best composers including Tsitsanis himself. Her music is considered Entehno, Greek New Wave and Laiko. Her enduring cross-generational appeal is based on her unique voice, inherent musicality, powerful stage presence.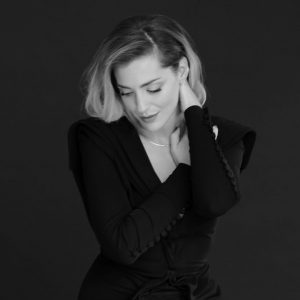 NATASSA BOFILOU
One of the most dynamic emerging singers of modern Greek music, Natassa Bofiliou performs sounds that are orchestral, rhythmic and full of depth and emotion, fusing together popular music from Greece, the Balkans with elements of jazz. Bofiliou is a dazzling and passionate performer and among the most talented artists of her generation.
ABOUT THEATRO PETRAS
Theatro Petras (Θέατρο Πέτρας) is an outdoor theatre located in the suburb of Petroupoli, approximately 45 minutes/ 10 kilometres from central Athens (expect a slightly longer travel time during performances). For almost 25 years the Municipality of Petroupolis has staged ancient Greek dramas, Shakespearean plays and major concerts featuring Iggy Pop, and Alice Cooper, among others.
Find more events on in Athens.