The most popular and convenient way of getting from the mainland to the Greek islands is by ferry and purchasing tickets is one of most important parts of coordinating your holiday. Ferries in Greece can get extremely busy during the summer months of June, July and August but they are known for running on schedule, transporting millions of people every year.
Whether you are travelling from the Athenian ports of Piraeus, Rafina and Lavrio or between the popular island ports of Mykonos, Santorini, Naxos, Paros or Crete, you'll find all the available times and ferry services operating everywhere in Greece.
Greek Ferry Tickets Online Booking
---
---
Getting to and from the ports of Piraeus, Lavrio and Rafina
Don't forget, if you are departing or arriving by ferry from the port of Piraeus, Lavrio or Rafina in Athens, you can pre-book a taxi to or from your hotel or apartment and start your trip with peace of mind.
Who we recommend for ferry tickets in Greece

We've been using ferry services in Greece for decades and purchased tickets in the past utilising all sorts of mediums. Researching the best routes, booking ferry tickets and accessing customer service personnel can be tricky in Greece, so when choosing a ticketing partner for ferry tickets we had a checklist of must-haves before we would make a recommendation.
Ultimately, we chose FerryHopper. Why? Because as a frequent traveller in Greece we believe the following features are important:
Locally owned and operated in Athens
Multilingual, accessible and knowledgeable customer service by phone and email headquartered in Athens
Ability to easily search indirect routes between islands and mainland Greece
Easy online booking and trip management process
Ability to add passenger vehicles to your booking
No hidden booking fee policy
FerryHopper searches tickets from 49 different ferry companies covering all of Greece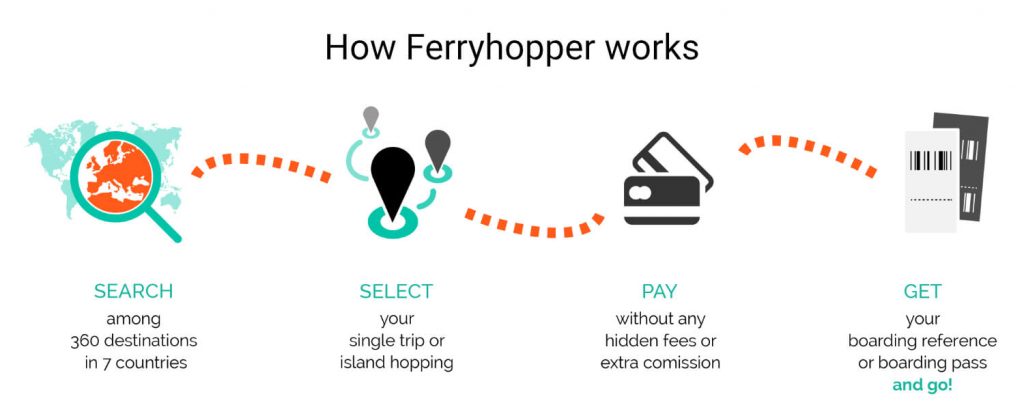 Want to know more? Whether you are researching your trip or ready to book, start your ferry search below to see how simple the process is.

Why Athens is a proud affiliate of FerryHopper. Any finalised booking made through the booking engine may amount in a small referral commission being paid to us by FerryHopper at no additional cost to you the user.