An ex-pat Briton and Kifissia local, maps out the lush, green suburb of northern Athens.
Timeless charm and elegance are synonymous with Kifissia, one of the oldest and most beautiful suburbs of Athens. A 30-minute train ride from downtown, Kifissia has been a summer retreat for wealthy Athenians and philosophers since Roman times due to its cooler temperatures and abundant greenery.
Today, the area's leafy streets, picturesque parks, upmarket boutiques and excellent restaurants have made it one of the most popular and exclusive areas to live in and a refreshing alternative to the hustle and bustle of the city centre. Whilst I adore the energy, grittiness and creativity found in the heart of Athens, Kifissia offers another dimension and perhaps a slower pace. Restored nineteenth century mansions and villas stand along quiet tree-lined streets and horse-drawn carriages appear at weekends, giving the area a sense of nostalgia and romanticism. Having lived here for the last two years, I love all it has to offer my young family, with its greenery, history and easy access to the great Mount Penteli and the long Marathon coastline for lazy days by the sea.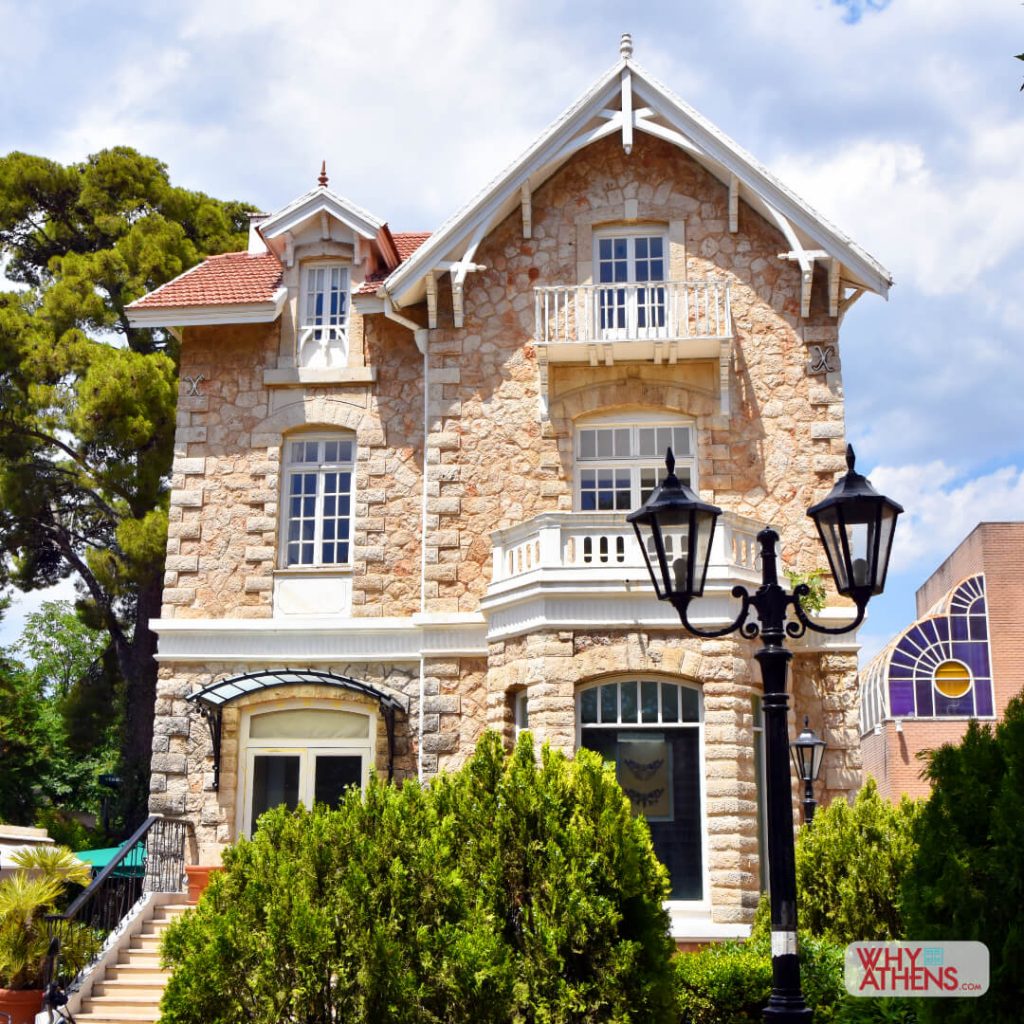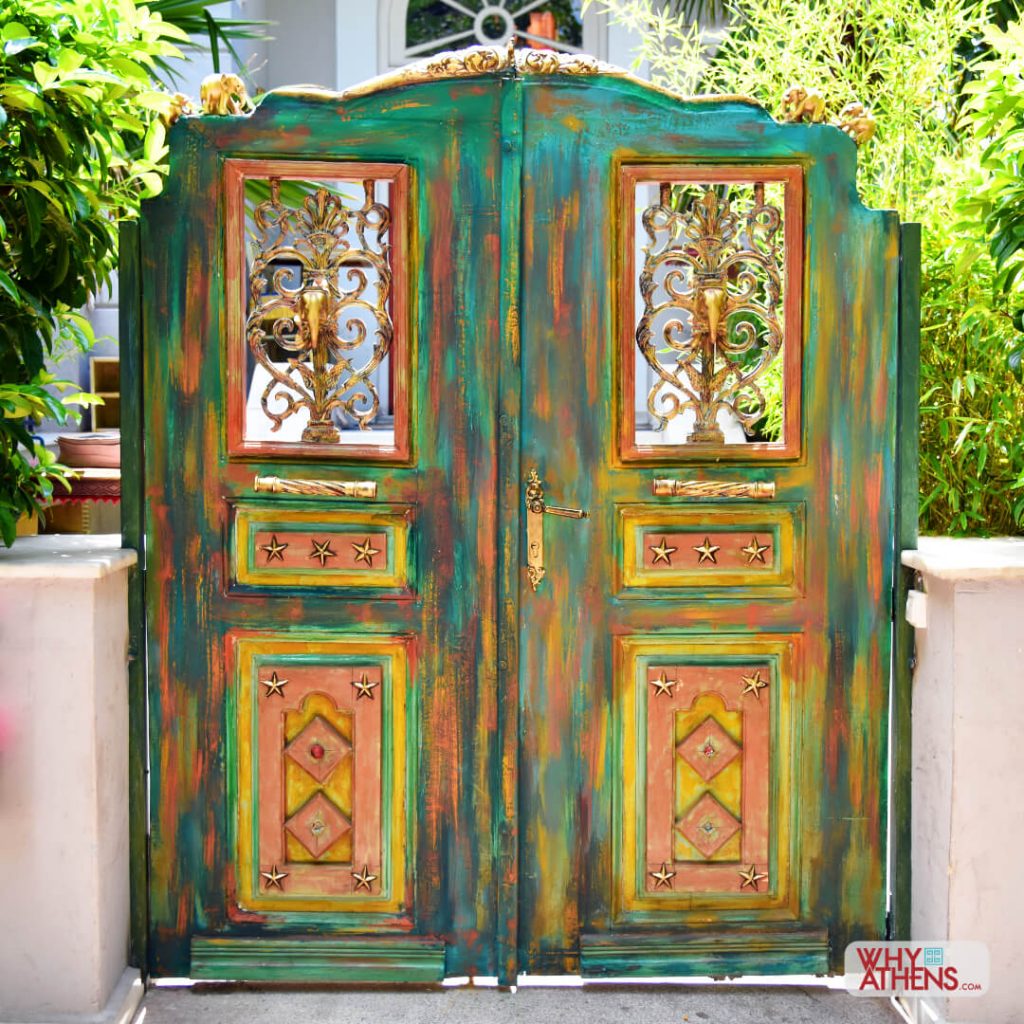 WHERE TO EAT AND DRINK IN KIFISSIA
Coffee and brunch
Step back in time at Varsos, a "zaharoplasteio" or Greek patisserie that has been around since 1892 before establishing itself in Kifissia in 1922. Steeped in nostalgia with vintage counters and photography, Varsos is an important part of Kifissia's history specialising in all things sweet including their creamy "rizogalo" (rice pudding) and milk-based "galaktoboureko" (filo pastry, custard and syrup). Café style seating front and back to enjoy a coffee and satisfy your sweet tooth. Nearby, locals head to Different Beast for breakfast or brunch in a relaxed and laid-back atmosphere. You'll find an inventive menu packed with nutrients and delicious ethically sourced coffee, including their turmeric latte, which is the house specialty.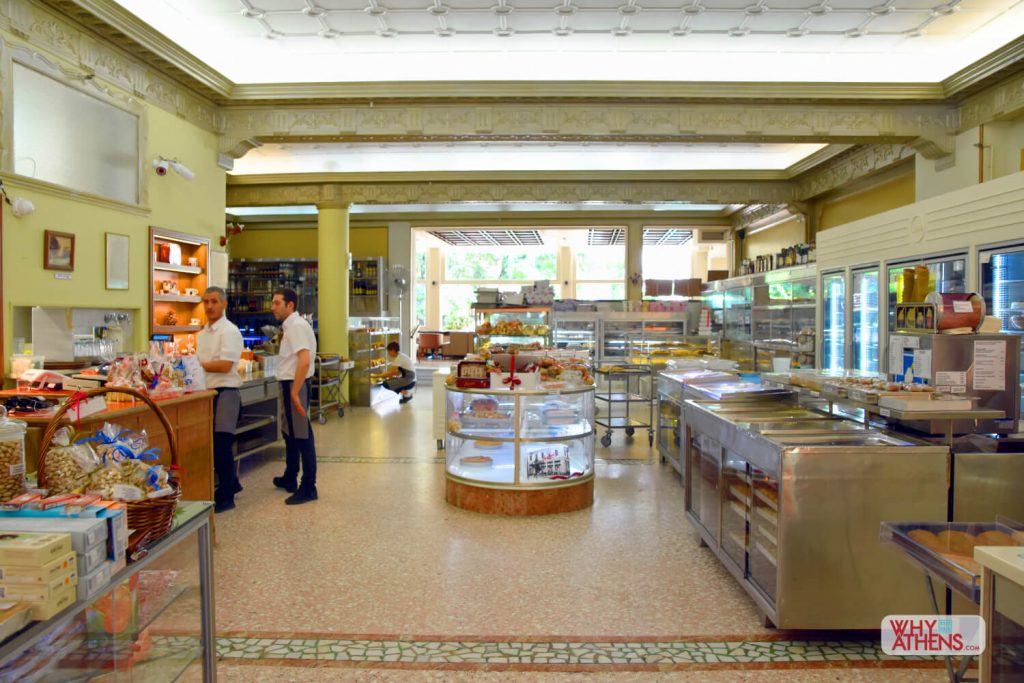 Lunch and dinner
Specialising in authentic Italian produce and cuisine, Il Salumaio is still going strong more than 20 years on. Their fresh and hearty salads are hugely popular as is the burrata and the frozen yoghurt with strawberries is a stand out. An appetizing deli serves cold cuts like Prosciutto di Parma from Italy, along with truffles from Italy's Alba. Indoor and outdoor seating available. For a memorable experience of gourmet Greek cuisine with expansive city views over Athens, head to Eleas Gi, a few minutes drive from the main hub of Kifissia. You'll find a choice of two tasting menus with authentic Greek flavours and modern flair. Leave room for the bitter chocolate mousse with mastic and rose ice-cream.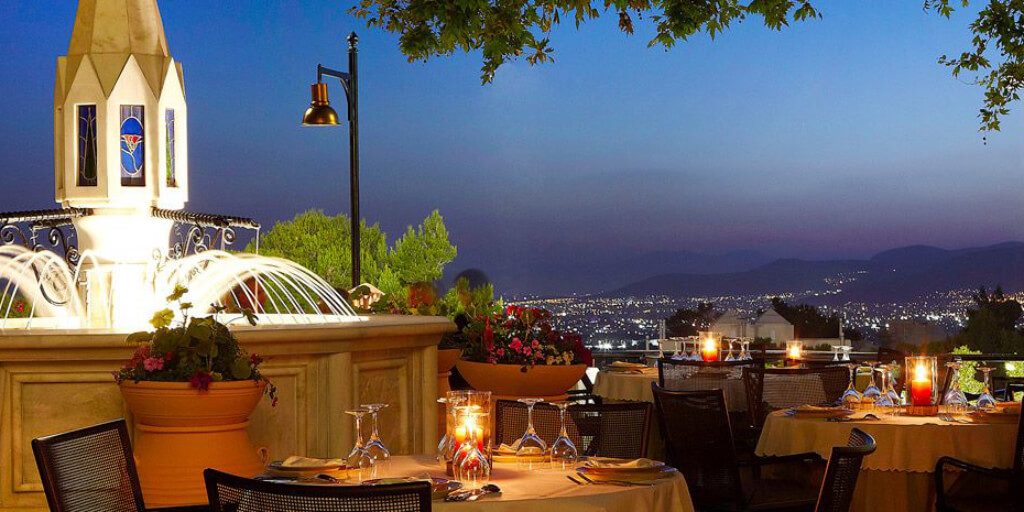 SHOPPING IN KIFISSIA
The elegant and stylish boutiques are one of Kifissia's "raison d'être" and Athenians from all over the city come to enjoy the shopping scene here. A personal favourite is Par' Amour, a creative and charming store that stocks clothing, shoes, jewellery and occasional homewares by international and Greek designers such as Park House, a new and enthusiastic Greek design duo that make chic handbags and pouches. Soho Soho, Luisa World and Simple Caracters are the go-tos for all thing's designer, whilst Vavoulas (Est. 1959) has an excellent array of shoes that are all handmade in Athens. If you're looking for gifts, particularly for the little ones, Living Green, is a tiny but utterly beautiful space that stocks all things eco-friendly including gardening kits, books, and craft items. Gents should head to Portobello's, for high quality menswear, shoes and accessories. Over at Thalassa Collection, ties and men's swimming trunks are decorated with playful Greek themes, such as the evil eye and Greek alphabet.
Why Athens Tip: Whilst most stores in Kifissia open all day, some smaller independent retailers adhere to traditional siesta hours and close from 3:00pm, re-opening at 5:00pm. Extended shopping hours occur on Tuesdays, Thursdays and Fridays until 9:00pm.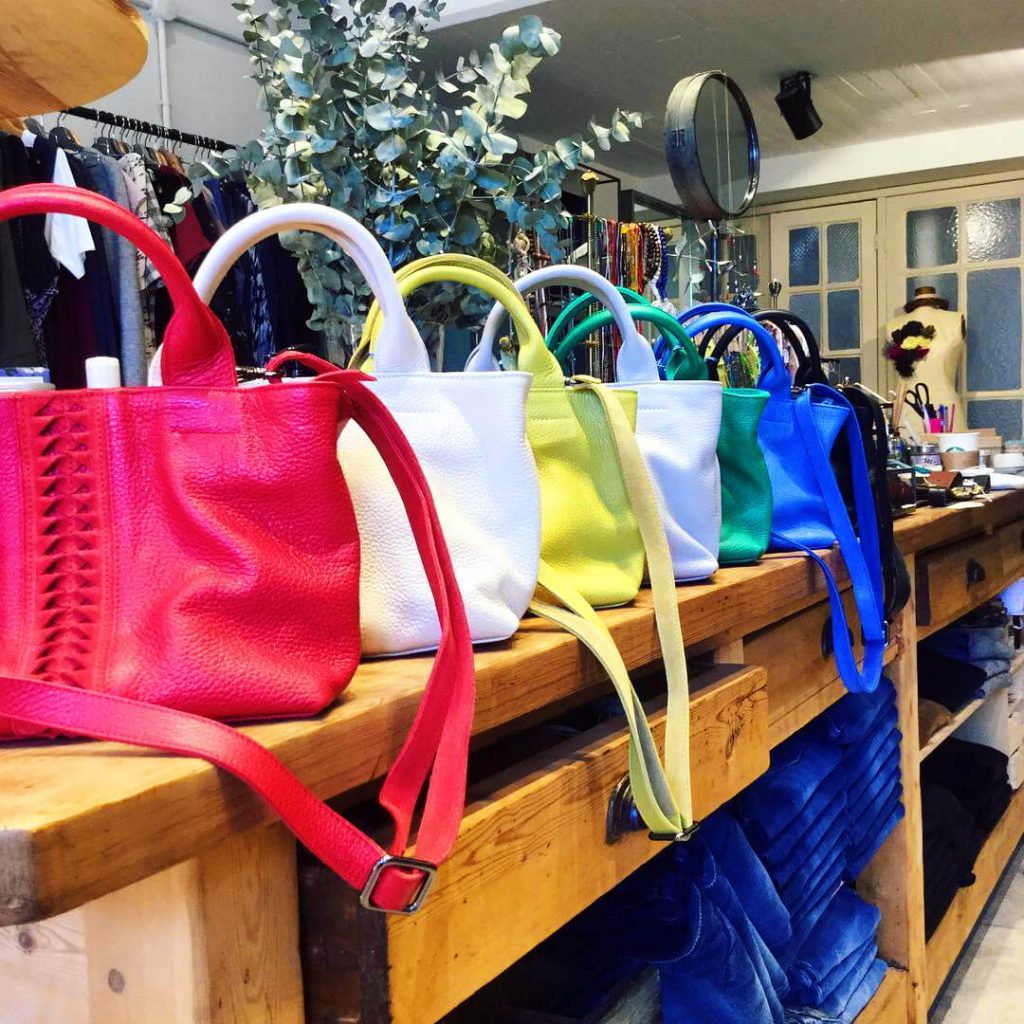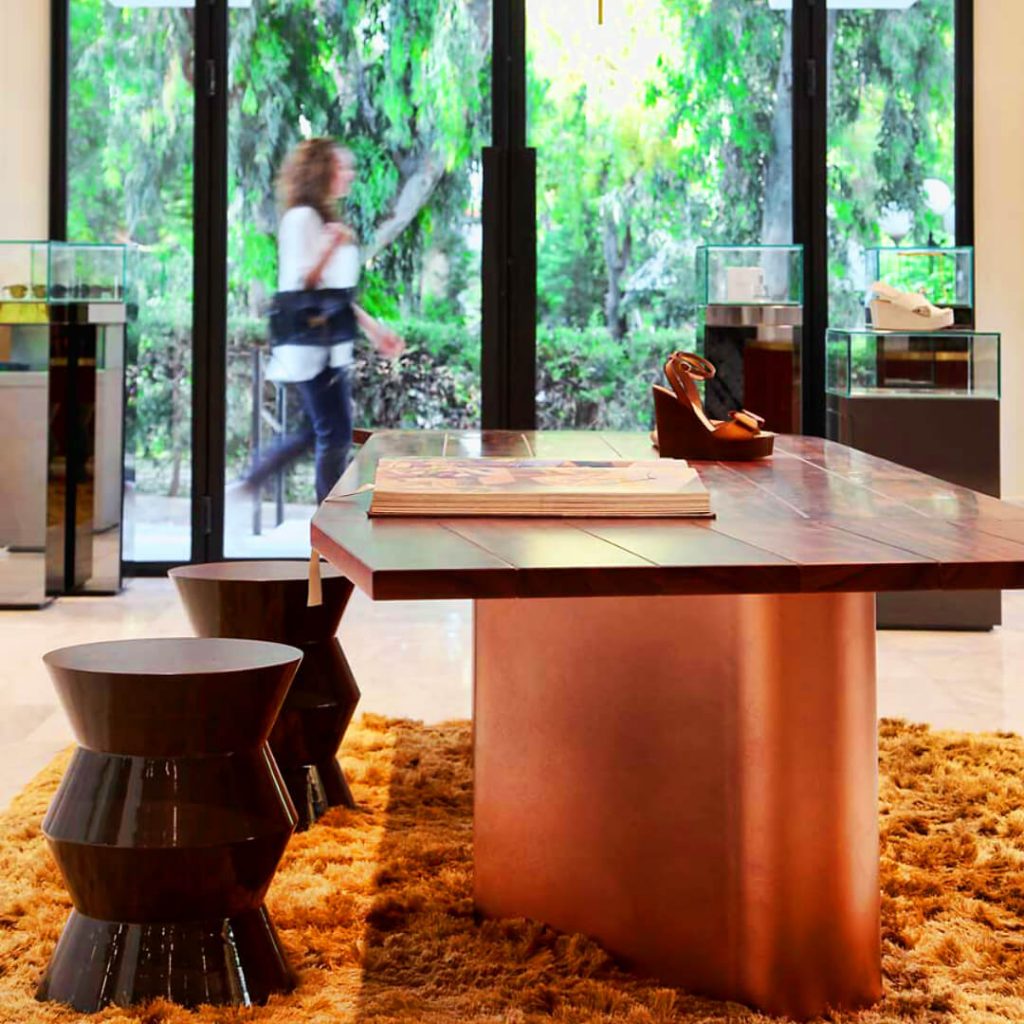 Left: Par'amour Boutique. Right: Simple Caracters Boutique. Photographs: courtesy of Par'amour & Simple Caracters
BARS IN KIFISSIA
Night time seems to be the right time in Kifissia for exploring the bar scene which is buzzing most nights of the week. At Artisanal, you'll be sitting amongst droopy old trees in their signature garden, for a very green and chic lounge experience with a sophisticated cocktail list. Inspired by the Far East and the street markets of Thailand, Vietnam and Hong Kong, fun and quirky Buba, offers Asian Fusion on its bistro menu, accompanied by tangy cocktails that are infused with lemongrass, ginger and other pungent concoctions.
ART & CULTURE IN KIFISSIA
Set in a beautiful neo-classical building, the Goulandris Museum of Natural History presents zoological, botanical and other fossil specimens, that kids seem to love whilst over at its 'Gaia Centre', modern and interactive displays demonstrate the evolution of planet earth over millions of years. The museum's café and restaurant, set in a picturesque courtyard, is also a highlight. Over at the very contemporary Mamush Gallery, an airy space set over two levels, features work by Greek and international artists. Expect to see work by Andy Warhol, Jeff Koons, Roy Lichtenstein and more. Greek artists include the internationally-acclaimed Vassiliki with her large-scale paintings and popular sphere and heart sculptures. Works for sale and shipped worldwide. The Kouvoutsakis Art Institute is housed in an elegant building (free entry) with significant pieces of Greek figurative painting and sculpture from the beginning of the 19th century to today. Works by prominent Greek artists include Yannis Tsarouchis and Stefanos Daskalakis, as well as other international artists, including Auguste Rodin and Eugene Delacroix.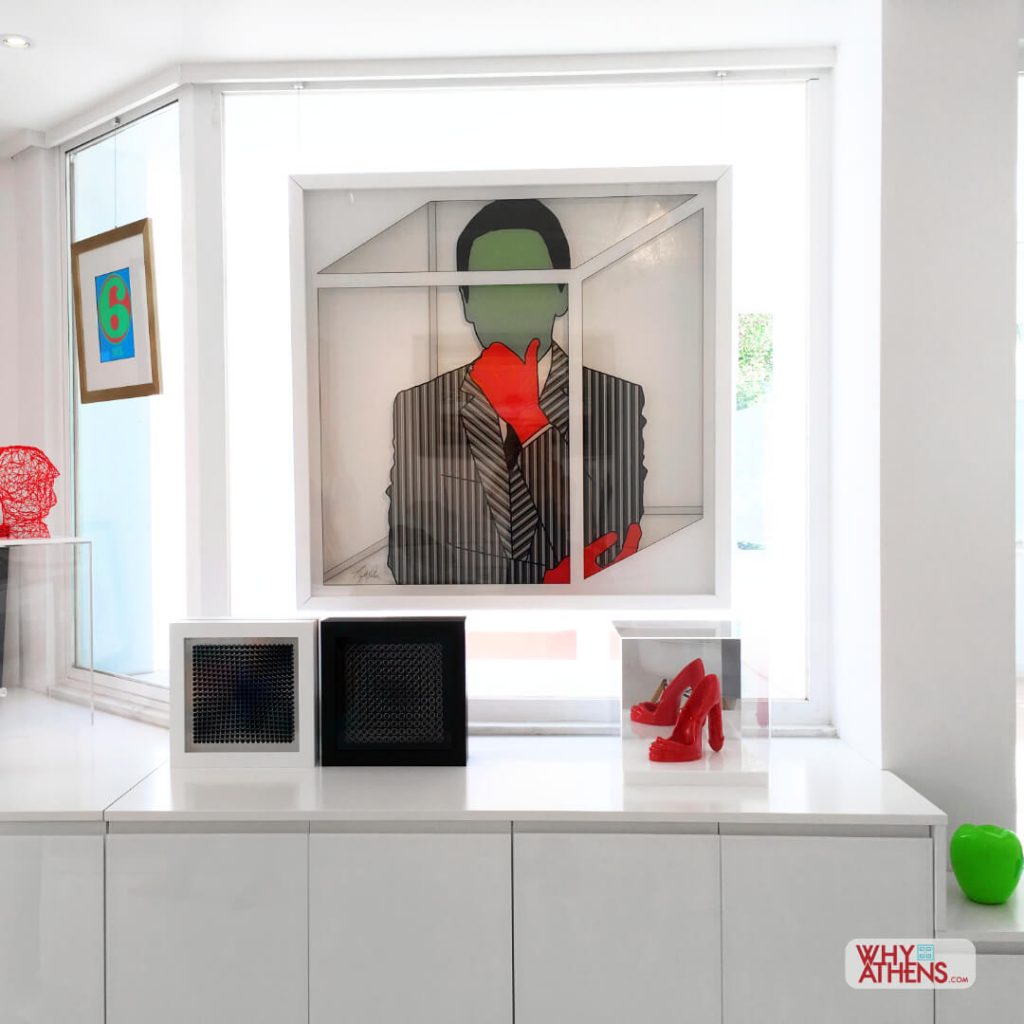 OTHER THINGS TO DO IN KIFISSIA
Horse and Carriage rides
Available morning to evening on Saturdays and Sundays, all year-round (weather permitting). These horse-drawn carriages depart from the corner of Levidou and Panagitsas streets. The route commences from the heart of Kifissia's commercial hub through the residential streets of Kifissia and Kefalari and lasts approximately 20 minutes. Cost: 20 euros.
Cinemas under the Stars
Two of the Athens' oldest cinemas are found in Kifissia, each with their own nostalgic charm. Evening screenings include mainstream and small independent films. Open from May to September, weather permitting.
Cinema Chloe, 17 Kassaveti St / Cinema Bomboniera, 12 Papadiamanti St
WHERE TO STAY IN KIFISSIA
Hotel Semiramis, 48 Charilaou Trikoupi St | Coco-Mat Hotel Nafsika, 6 Pellis St | Theoxenia Palace, 2 Filadelfeos St | Twenty One, 21 Kolokotroni St
Looking for more great shopping in Athens? Read all about visiting the inner city prestige suburb of Kolonaki in Athens.
Why Athens would like to thank our guest contributor, Katerina Panayotopoulou for sharing her knowledge & experience of exploring Kifissia. You can find Katerina here on Instagram.
About Katerina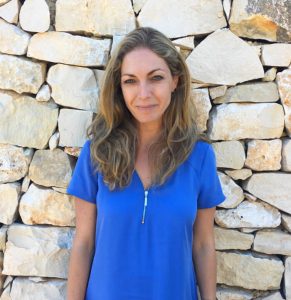 Katerina Panayotopoulou has been in the travel industry for over a decade. Born in Athens, she has spent much of her career as Managing Director of a luxury travel PR consultancy in London. She has lived in a number of cities around the world, including London, New York, and Geneva. Katerina is now based in her favourite city of Athens which she enjoys exploring with her two young children.