The following is an extract from the book 'The Real Greek Yogurt Book', courtesy of the publisher Annie Blana.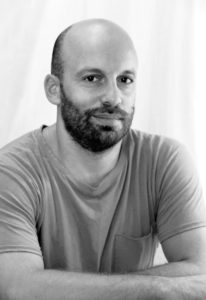 I have been savouring Greek yogurt for as long as I can remember. Yogurt for me was a childhood moment of pure enjoyment. For many years, Greeks have been producing yogurt and it is this tradition that inspired me to write, The Real Greek Yogurt Book. My focus was on good quality traditional Greek yogurt and as I wandered to the outskirts of Attica, I discovered many family owned dairies. At Marathon, Lavrio, Perama and even Sxoinia where yogurt of the upmost excellence is produced. As I searched for the best Greek yogurt in Athens, I found myself in the historical centre, beneath the Acropolis, where I found two shops that were unbelievably unique.
Fresko Yogurt Bar
Sofia Zournatzidi owner of Fresko Yogurt Bar had envisioned setting up a small shop that would be like no other. Charming and well kept, offering high quality Greek yogurt in a modern setting. Fresko is full of original Greek yogurt and located along one of the most beautiful streets in Athens. Sofia began a long and enjoyable journey around Greece's yogurt producing farms, in search of the perfect recipe. She experimented with many combinations until she was happy with the final result and then went on to spend two more months looking for the best natural spoon sweet known as "Glika tou Koutaliou" (a sticky fruit or vegetable preserve) and honey variations to accompany her yogurts.
And now it has all come to fruition at Fresko, where you will find four different varieties of genuine Greek yogurt, made from traditional cow's milk, strained sheep's milk or sheep's milk with a creamy top layer. You simply must pair your yogurt selection with one of Sofia's spoon sweets or aromatic honeys. Popular combinations include strained yogurt with sour cherry and grated sesame seed nougat or the creamy yogurt with mandarin spoon sweet and chocolate. Simply delicious.
Fresko Yogurt Bar: 3 Dionysios Areopagitou, Athens (Acropolis area)
Ellinika Kaloudia – Έλληνικά Καλούδια (meaning "Greek Goodies")
In the centre of Athens and as its name suggests, there is a charming little shop filled with Greek goodies. Moving into its eighth year, owner Stamatis Tsikniadopoulos is dedicated to sourcing products from all over Greece from small scale producers and offering no-nonsense products of exceptional quality. He insists on personally getting to know the people behind the products and often suggests his own ideas to them. Above all, Stamatis remains true to tradition.
Inside his beautiful and meticulously kept shop, shelves are filled with unique products from all over Greece. Products that have been carefully selected, tried and tested by Stamatis. Among the yogurt varieties you will find, sheep's milk with a top layer of skin from Mandamadou in Lesvos or from Malaki in Rethymno, Crete. Velvety and skim (0 per cent fat) sheep's milk from Drama, goat's milk from Roumeli, organic goat's milk yogurt from Carla Lake (Larissa) and exceptionally strained cow's milk yogurt from Palama in Karditsa. Stamatis believes that goat's milk yogurt is of a higher nutritional value and also lighter, so he is constantly looking for newer and better dairy producers. Ellinika Kaloudia also has a wide selection of Protected Designation of Origin (PDO) certified Greek cheeses and cold cuts, herbs and spices, spoon sweets and wine. It's a whole lot of Greece in one humble Athenian shop.
Ellinika Kaloudia: 8 Chazichristou street, Athens (Acropolis area)
Find this and other Greek books translated into English here.
Author bio:
Ilias Fountoulis grew up in Athens. His family descends from Ikaria and part of Arcadia. He studied Horticulture at Aberdeen University in Scotland and holds a Master's degree in Global Livestock production. The past ten years has seen Ilias work as a food journalist with an interest in local Greek produce. He has written for many gastronomy publications (Olive, Cook Book, I Cook Greek, Real Food) and has made several TV appearances on Greek cooking shows and more recently as a talented stand up comedian. 
This post was not sponsored in any way.